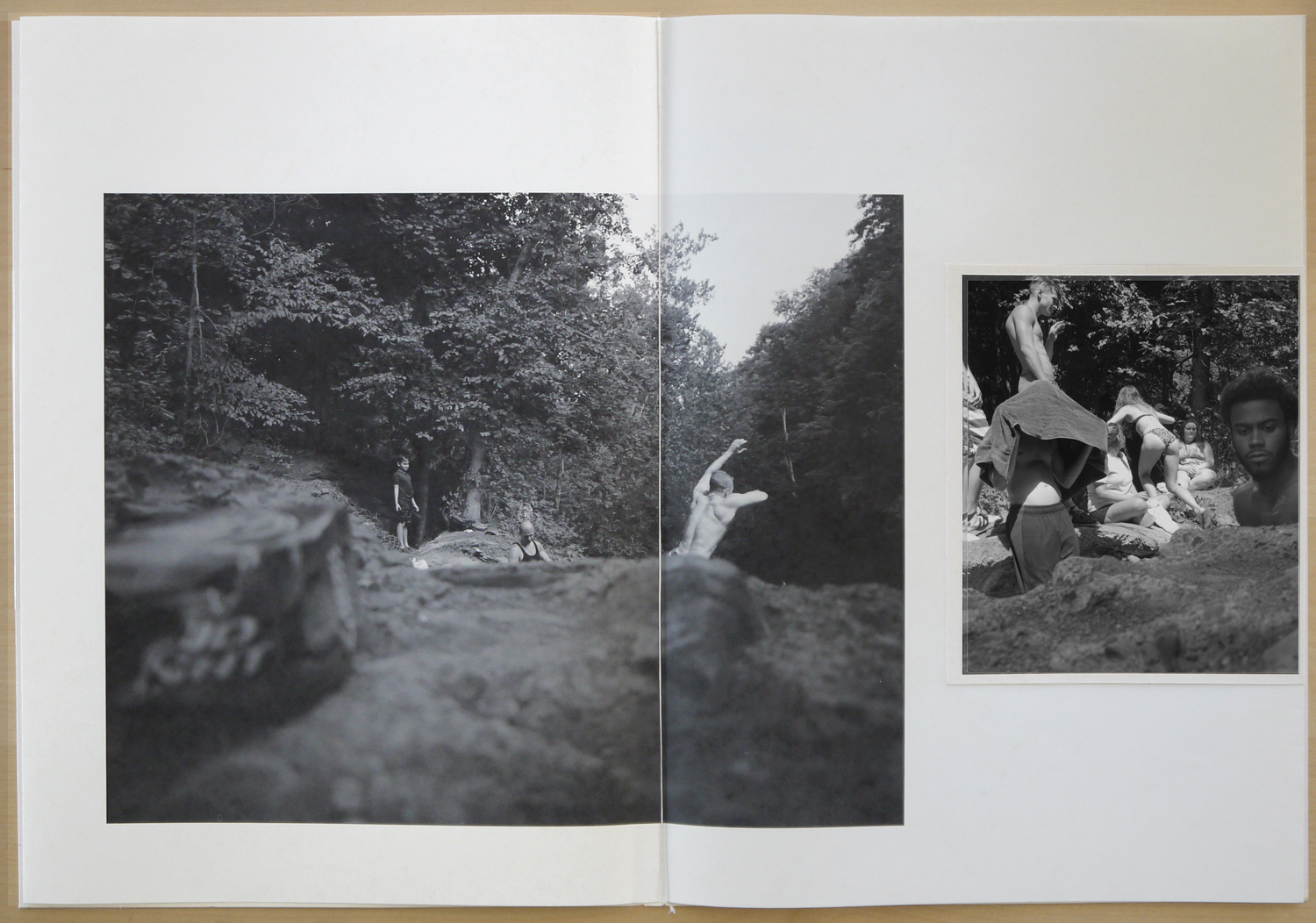 furlong; adriana dreaming {the dark blue ocean of pictures}
12 x 9 inches
7 b/w (carbon pigment inkjet) reproductions on"butcher paper" and repurposed book pages
Choice of one silver gelatin print, 9 x 7.5 inches, printed to 8x10 sheet.
I'm pleased to announce a second chapter, artist book with original print from the archive of pictures made this summer at Furlong near my home in Upstate, New York. "furlong; adriana dreaming.." is a handmade book of seven black/white, carbon inkjet reproductions made to lightweight "butcher paper" and repurposed book material. This book is a companion to "furlong; blue evening". The edit and sequence are formed as a reflection on place and atmosphere—the natural environs combined with man-made structures that serve as the setting for this new body of work. I'm exceptionally grateful to be inspired and surprised by physical gestures in the landscape and to create work which draws on serendipity and chance. I intend to return to Furlong in the Spring to complete a full summer season of work, while continuing to explore possibilities for expanding a narrative and discovering broader meaning prior to publishing a larger monograph.
Here's an excerpt from the introduction to the first chapter artist book, "furlong; blue evening:
"Within walking distance of my front porch in the small town where I've lived this past year, veins of narrow sloughs spill into the larger Catskill Creek. Just below a confluence, a bridge spans the creek and steep, terraced waterfall that drops sixty feet over a wall of moss covered limestone. It's not difficult to imagine such an idyllic setting as the inspired source for Thomas Cole(American) or other Hudson River School painters in their depiction of "America's Eden". Above the falls, a deciduous forest--diverse as it is timeless--shades all but the lower pond. It's like heaven on a table. Teens and young adults gather at a series of rock and concrete "stages", remnants of an old stone bridge. Most take running starts before launching their pale bodies over cliff edges--their arms stretch wide for flight--falling like wet leaves,
Silver gelatin print options 1, 2 & 3. All prints are handmade to a 10 x 8 in. sheet, toned in selenium.